For the glory of God, in prayerful obedience to his word and by the Holy Spirit, St Andrew's is:
GROWING DISCIPLES OF JESUS CHRIST
We seek to grow disciples of kids by partnering with parents for discipleship at home and training leaders for discipleship at church.
With children and families who don't know Jesus and share the Good News with them
One another as Christ loved us
Kids in their knowledge, love and faith in the Lord Jesus
God and the church by giving kids opportunities to be members of teams
See below for our staff members who look after Kids Space. We also have an exceptional team of volunteer leaders that serve our kids week in, week out. We are so thankful for them!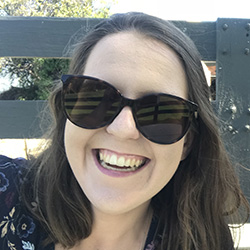 Mel became Children's Minister 2019 after joining the staff team in 2016. She loves piccolos, crossword puzzles, quiet days at the beach and hanging out with kids as much as possible. But she loves Jesus even more than all those things (which is saying something!).