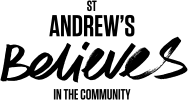 ______ WE BELIEVE IN CARING FOR OUR ENVIRONMENT. ____________
Welcome to the St Andrew's Roseville Environmental Action Group. Your first question may be, "What does this group do?''
EAG OBJECTIVES
To understand the biblical basis for our environmental responsibilities for protecting God's Creation
To provide environmental education, seeking to gain greater awareness of areas in which human activity is damaging the environment and practical ways in which we can take corrective action.
To develop community projects that address environmental issues affecting our local area, and which provide opportunities to engage with the local community.
How do we set about doing these things?
THE BIBLICAL BASIS FOR OUR ENVIRONMENTAL RESPONSIBILITIES
This is central to our Christian life. Rev Stuart Holman explains that,"throughout the bible there are references that draw attention to our role as stewards of God's Creation. There is the implicit meaning of the first commandment to love God with our entire being (caring for The Earth is a practical way of loving God ). The second commandment requires us to care for each other-often the casualties of environmental damage are the vulnerable. Psalm 24 tells us "The Earth is the Lord's and everything in it...''
We have developed resources to help Christians consider how the bible teaches us to look after the Earth: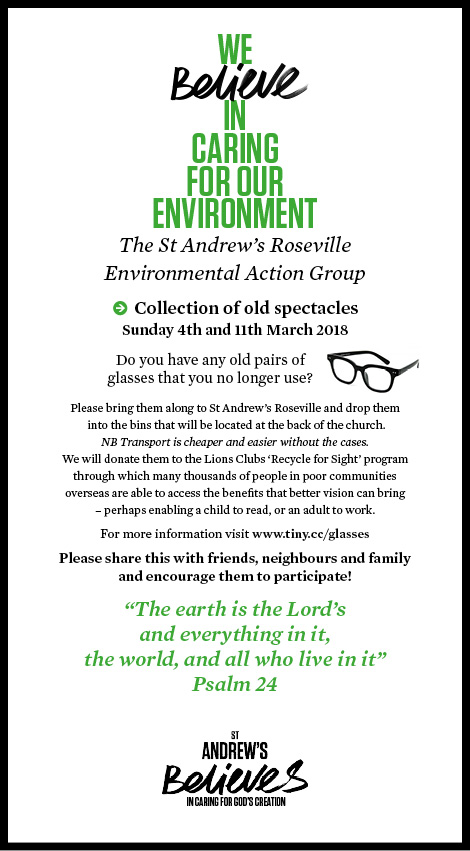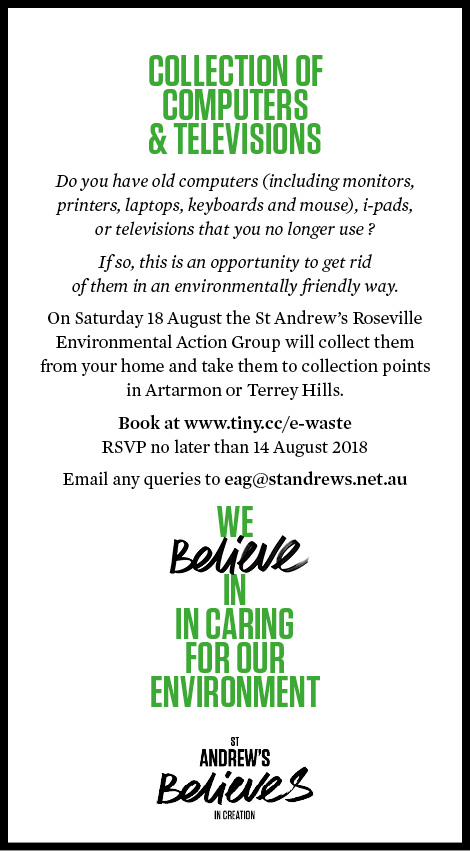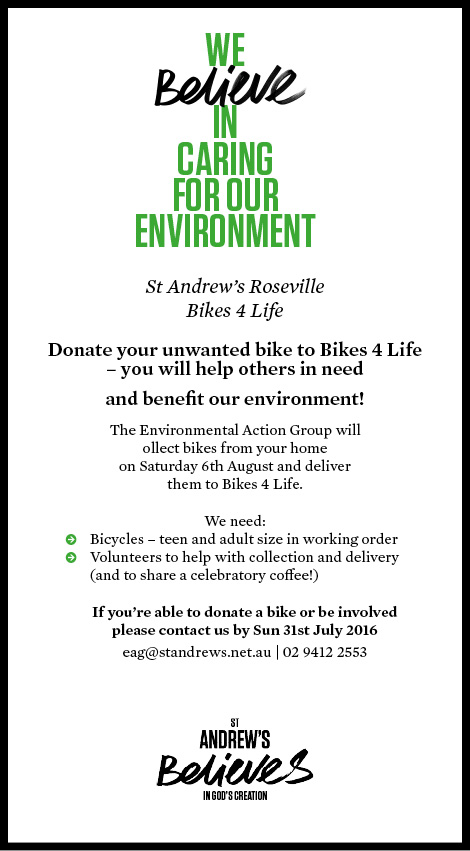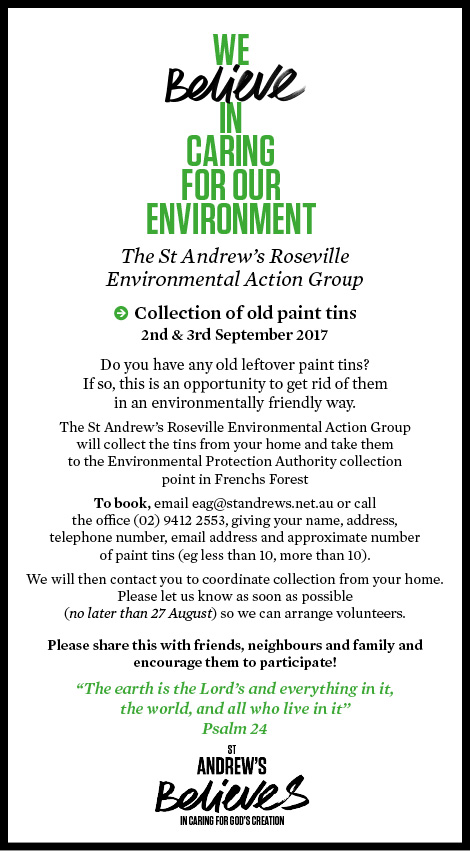 eag@standrews.net.au or (02) 9412 2553