Young Families
Roseville and the surrounding suburbs are full of families. We love the vitality of family life and helping one another to deal with the complexities of today's world. Our 10:00am and our 5:00pm contemporary services are both geared towards young families. Both of these services provide children's programs for those up to twelve years of age. Our 10:00am service also provides a crèche facility and our 5:00pm service coincides with our Youth program detailed below.
During school terms children are involved in the life of our church community through the week. There is Playgroup for pre-school children (and their parents) operating on Tuesday and Thursday mornings, and we also have an after-school program catering years 4 to 6 on Friday afternoons (see information below under "Kids").
We would love for your family to make a home with us here at St Andrew's Roseville.
For more details, contact the office on 9412 2553 or office@standrews.net.au
Young Adults
The main gathering for young adults at St Andrew's is on Sunday nights at 7:00pm in our main church building. Community is very important to the 7:00pm congregation, so beyond our weekly Sunday church service, we also get together for weekly small group meetings, informal dinners, and the occasional mid-week game of soccer or touch footy.
Mid-week small groups, in particular, play a crucial part in the life of the 7:00pm congregation. These meetings give us an opportunity to apply what God tells us in the Bible to modern Sydney living, and to walk with one another through the highs and lows of life.
Come along and join us any Sunday night at 7:00pm. It's a wonderful opportunity to get connected to Jesus and to a great group of young people.
For more details, contact our 7pm Service Team:
7pmST@standrews.net.au

Youth
Our youth community wants to be a breath of fresh air in a world longing for meaning. We are all about three things: Knowing Jesus, growing his community and reaching out with his message. In high-school, where life has the tendency to be frustrating, confusing and lonely, there is nothing better than discovering God's love within a caring, trusting and supportive community. That's why we're about creating a space where high–school students feel comfortable, supported and engaged, no matter where they're at. All youth are welcome, whether to explore the Christian faith for the first time, or to grow in faith alongside like-minded teens in a fun and connected community.
We meet twice a week:

Sundays
On Sundays Years 7-12 gather as a community from 5pm in the Upper Youth Hall to sing, hear a talk, and catch up with each other before we split off to hang out in small groups. Small groups are the heart and soul of what we're about – where we can spend quality-time, play some lighthearted games, focus on the nitty-gritty of the Bible, grow friendships that last and share the joys and struggles of teenage life.
Fridays
We meet every week as two separate groups to have fun, meet new people, grow old friendships. It's a comfortable space to ask big questions and investigate big truths.
JNRs (Y7-9)
Friday Evening | 6:00pm-8:00pm
Come to chill out, grow friendships, play crazy games and think about who Jesus is and who we are. We make craft, listen to music, play Wii, basketball or ping pong and heaps of other activities, hear a short talk and chat over dinner. We meet at the Church Hall.
SNRs (Y10-12)
Friday Evening | 6:00pm-8:00pm
Meet over dinner or a cup of tea, relax, listen to live music, get creative, and engage with the bible amidst the challenges of teenage life. We meet at the Church Hall.
For more details, contact:
stayrevive@standrews.net.au
Facebook: StAYREVIVE
To Find out more
Click on the tiles below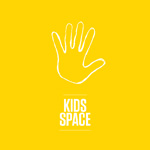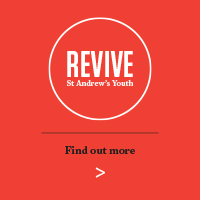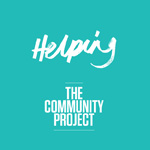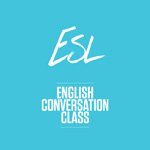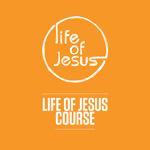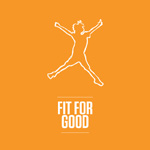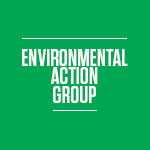 ---
Kids
Families are a large proportion of our community, both at St Andrew's and beyond, and it is our desire to give children every opportunity to learn about and explore the Christian faith.
Sundays

"Kids' Space" – is available at our 10am and 5pm services. In partnership with parents, using age appropriate material and with a variety of educational strategies, it is our aim to:
facilitate a growth in knowledge of the Bible.
encourage a personal relationship with God through trust in Jesus.
demonstrate how a follower of Jesus lives.
equip our children to share their faith with others.
During the week


Playgroup – held between 10:00 am and 12 noon on Tuesdays and Thursdays during school terms. Activities, equipment and personnel help to create an environment where parents and carers with young children can come and socialise together.
Xtreme is for children in years 5 and 6 at school. It is held from 3:15pm to 5:15pm on Friday afternoons. Xtreme is primarily a games based group but includes scientific investigation and discussion of the Christian faith.
Scripture in Schools – St Andrew's provides and trains teachers for Christian Special Religious Education classes at Roseville Public School.

All of our leaders and teachers have undergone our Safe Ministry Training and have been screened to ensure the highest standard of child protection.
For more details, contact:
Cath Ahern: kids@standrews.net.au

Older Families, Couples and Singles
No matter what your age or life-stage, we want you to feel welcome at St Andrew's.
Many members of our church treasure the traditional prayer book service and the great hymns of centuries past, which contribute to our traditional-style 8.30am Sunday service.
Families with younger children often attend the 10.00am service whilst many of our families with high-school aged children join us for our 5.00pm service, which runs in parallel with our youth program.
Our 7.00pm service is largely attended by senior high-school ages through to younger adults.
Despite the different biases of our various services, a mix of younger and older members, married and single, contribute to a real family feel at all our Sunday meetings. Anyone is welcome to attend any of the four services that they find suits them best.